PHILIPPINES SUSPENDS DENGUE VACCINE BECAUSE OF HEALTH RISKS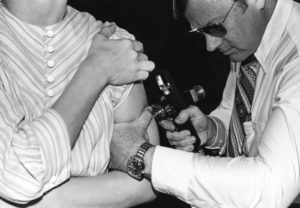 The Philippines decided to suspend its dengue immunization program because the used vaccine poses health risks in people who were not previously infected.
The decision comes after the announcement of the French pharmaceutical manufacturer Sanofi (link) that its vaccine, Dengvaxia, is efficient only if the subject had previously had been infected. Otherwise, more cases of severe disease could occur.
"These findings highlight the complex nature of dengue infection. We are working with health authorities to ensure that prescribers, vaccinators and patients are fully informed of the new findings, with the goal of enhancing the impact of Dengvaxia in dengue-endemic countries," said Dr. Su-Peing Ng, Global Medical Head, Sanofi Pasteur.
The Health secretary, Mr. Francisco Duque, said that the suspension will not be revoked until the government consults medical experts and the World Health Organization.
740,000 school students have already received the vaccine as part of a national program, and about 200,000 people are infected with Dengue every year. Mr. Duque insists that the scale the danger of this infection make vaccination essential. However, he could not confirm whether or not the program, in its current form, will be resumed.




[embedyt] https://www.youtube.com/watch?v=HirYJnq65uU[/embedyt]