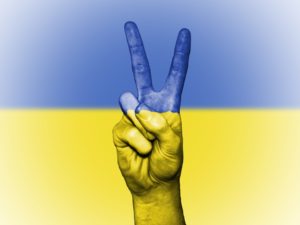 Yachya and Maria met in 2010 in China and decided to move to Yachya's hometown, the Syrian capital Damascus. As they were preparing for their marriage, the civil war broke out, in 2011. So they fled to Maria's hometown, in eastern Ukraine.
Then all of a sudden, the Russian flags started waving all around the city. Again, the unlucky couple found themselves caught in the middle of a new civil war, between the Ukrainian government and the pro-Russia separatists. So they had no other choice but to flee again.
Held back by his refugee status, Yachya had not been able to exercise his job as a project manager. He has rather used a grant from the United Nations to open a small coffee shop.
[embedyt] https://www.youtube.com/watch?v=32FRO5qnY5g[/embedyt]