Indiana governor signed a legislation to provide state compensation for innocent Hoosiers who were victims of wrongful conviction.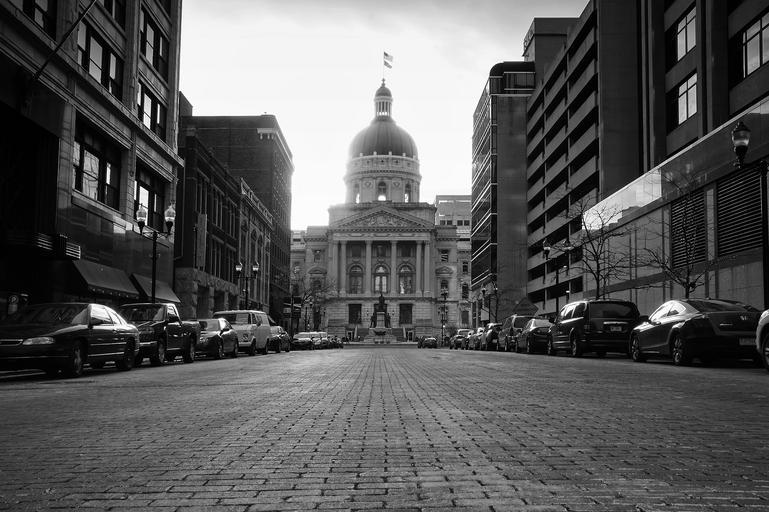 INDIANAPOLIS, Ind. — May 1, 2019 — Today Governor Holcomb signed legislation to provide state compensation for innocent Hoosiers who were exonerated of crimes they did not commit (HB 1150). Exonerees, the Innocent Project, and the Indiana University McKinney School of Law Wrongful Conviction Clinic welcomed the new law which will help the wrongly convicted rebuild their lives after unjustly losing years in prison. Indiana will become the 34th state to enact an exoneree compensation law.
"I am grateful to Representative Steuerwald, Senator Young and Governor Holcomb for their efforts in passing this crucial compensation legislation. They went the extra distance by making improvements to the bill along the way to ensure most exonerees in the state have the opportunity to receive monetary compensation from a system that failed them," said Elizabeth Powers, state policy advocate at the Innocence Project, which is affiliated with the Benjamin Cardozo School of Law in New York, NY.
In addition to losing freedom and precious time with family and friends, exonerees are also deprived of important economic opportunities. Wrongful convictions prevent them from building professional careers, obtaining assets and saving for retirement. HB 1150 will make many exonerated Hoosiers eligible for $50,000 in compensation for every year they were wrongfully incarcerated. Eligible exonerees will have access to services offered by the department of correction, community corrections, or the courts such as mental health services, substance abuse, transition programs, and other programs aimed at reintegration for incarcerated people.
Read Also: By Filing for Bankruptcy, the Boy Scouts May Compensate More Survivors of Sexual Abuse
"At the time of my wrongful conviction, I was a steelworker and a family man. I lost 17 years of my life in prison and eight on the sex offender registry for a crime I did not commit," said Roosevelt Glenn, who was wrongfully convicted of rape in Gary, Indiana, and exonerated with DNA testing in 2017. "It means a lot that Representative Steuerwald and Senator Young fought for this law to acknowledge the injustice I went through and try to right the wrong that was done."
"It is most appropriate that Indiana has joined the majority of states in recognizing the need to provide avenues for compensation to the wrongfully convicted. While we cannot return the years spent behind bars despite actual innocence, Indiana will now acknowledge the reality of wrongful convictions with a funding source intended to advance healing," said Fran Watson of Indiana University School of Law's Wrongful Conviction Clinic.