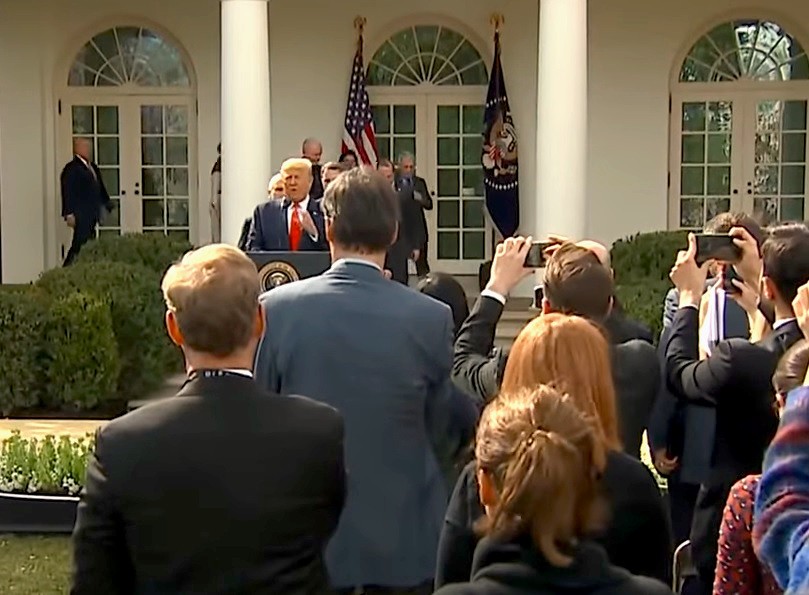 On Friday March 13, 2020, U.S President Donald Trump has declared coronavirus pandemic a national emergency. This declaration allows the American federal government to use up to US$50 Billion in emergency relief funds.
Despite the dramatic announcement, this declaration is not so special. In fact, there are over thirty national emergencies in effect in the U.S, including six that were declared by Trump himself. Example: the executive order of May 15, 2019 that bans the use of telecom equipment from the Chinese company Huawei.
In his decision, the U.S. President invoked the Stafford Disaster Relief and Emergency Assistance Act, which was sponsored by Sen. Robert Stafford (senator from 1971 to 1989) and voted by the 100th U.S. Congress in 1988 as an amended version of the Disaster Relief Act of 1974.
The act gives the Federal Emergency Management Agency (FEMA) the necessary special financial and physical mechanisms to coordinate a government-wide relief plan.
This will certainly help to tackle the coronavirus pandemic in a faster and more effective way. However, from another perspective, the invocation gives the U.S. President over 100 special provisions. Hence, he becomes able to abrogate many of the legal limits and constraints on his authority.
FEMA is an agency belonging to the Department of Homeland Security (since 2003). It was created in 1978 with the primary job of coordinating the response to disasters.