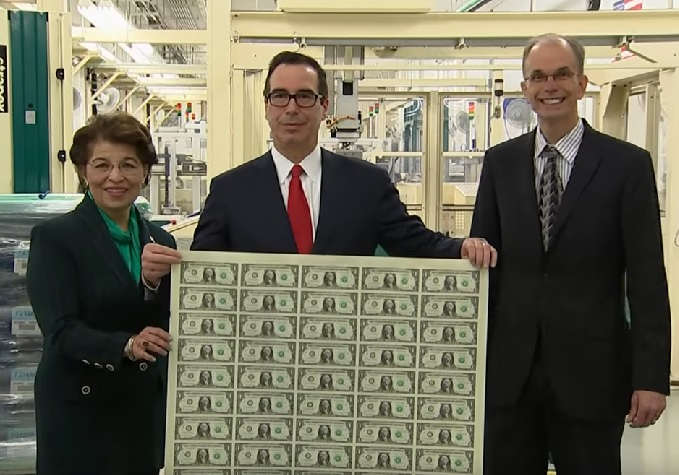 Treasury Secretary Steven Mnuchin said on Tuesday March 17, 2020 that the Trump administration is "looking at sending checks to Americans immediately".
This announcement comes one day after stock markets suffered their worst day since "Black Monday" in 1987. The Dow fell 12.9% and S&P 500 12% in what looks like a looming depression.
Although spurred by the Covid-19 pandemic, this situation was expected by experts since 2019.
In its Global Family Office Report 2019, UBS found that 55% of family offices expected a recession by 2020.
45% of them had already adjusted their portfolios accordingly, shifting to bonds and real estate, or increasing their cash reserves.
The Covid-19 crisis just pushed the tendency forward. Travel bans, lockdowns and fear of social contact have been an imminent blow to many businesses.
The first line of casualties includes airlines and leisure. Just after them come all businesses, without exception.
So Trump's decision to distribute cash to all Americans is not only justified, but inevitable. Especially that, unlike 2008, the Federal Reserve may not be able to bailout all the casualties.
The cash distribution measure is part of a US$850 billion stimulus package. Congress is supposed to vote it into law as soon as possible.