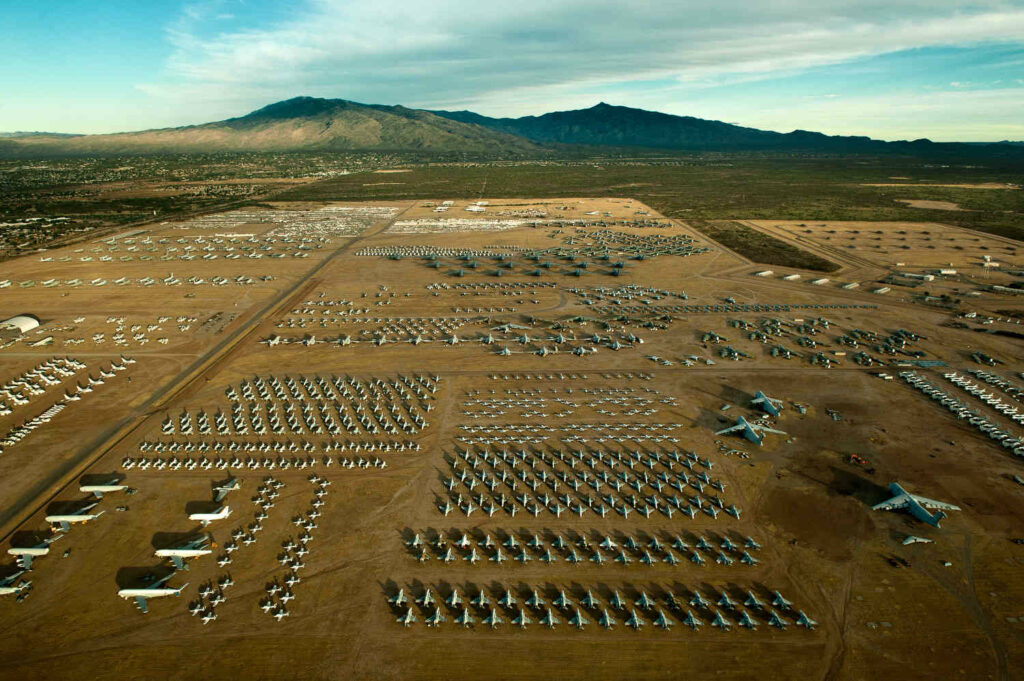 In Tucson, in the middle of the Arizona desert, lie about 3,100 aircraft. This large collection of 80 different models, including F-16s, B-52s, and Skyhawks, have been put out of service by different American departments, such as the Department of Defense, the National Aeronautics and Space Administration (NASA), and even the forest service.
This boneyard is called the 309th Aerospace Maintenance and Regeneration Group, a United States Air Force aircraft and missile storage and maintenance facility.
It employs 800 mechanics who work non-stop on the maintainance and regeneration of the aircraft, in addition to reclaiming old parts.
The facility operates four main categories:
Long term: the aircraft are kept available for future use
Parts reclamation: mainly used for spare parts reclamation
Flying hold: kept intact with regular engine testing and lubrication
Excess needs: kept ready for being sold off
The stored assets are worth about US$35 billion.
Arizona's Davis-Monthan Air Force Base was chosen after World War II to host the boneyard facility for many reasons:
First, the available space was large enough to host thousands of aircraft in a proper way; allowing sufficient spacing and category management. Over 1,050 Hectars (2,600 Acres) were allocated to the facility.
Second, Tucson's hot and dry weather, in addition to its hard soil, makes it perfectly suitable. It prevents corrosion and slows down the material degradation process.
Some aircraft will stay in the boneyard for a couple of weeks, before going back to service. Many others are still there for half a century.